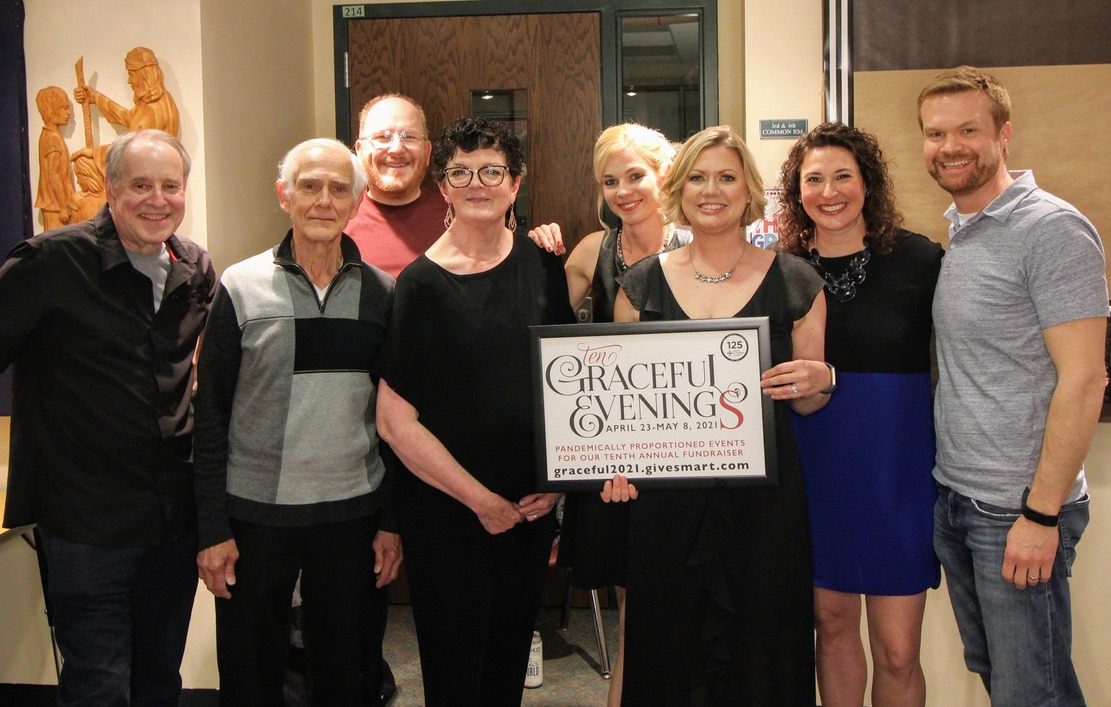 Thank you for supporting Graceful Evening 2021
In place of the traditional dinner and auction, this year's Graceful Evening brought supporters of Grace School together for ten "pandemically proportioned" events between April 23 and May 8. Over 350 guests participated in events that included Trivia Night in the Grace gym, an online cooking class, an outdoor concert, and a family ice-skating party.
The live-streamed wrap-up on May 8 was hosted by event chairs Emily Hartung and Becky Morgan, with help from a lively crew of videographers, technical assistants, and wine and whisky pullers.
Graceful Evening raised over $72,500, including $30,000 for this year's Fund- A-Need which will be used to purchase flexible, ergonomic furniture for Grace School classrooms.
Thank you to everyone who supported Grace School by donating to Graceful Evening!
SaveSave
SaveSave
SaveSave
SaveSave